Guide to Shipping Containers
What is a shipping container?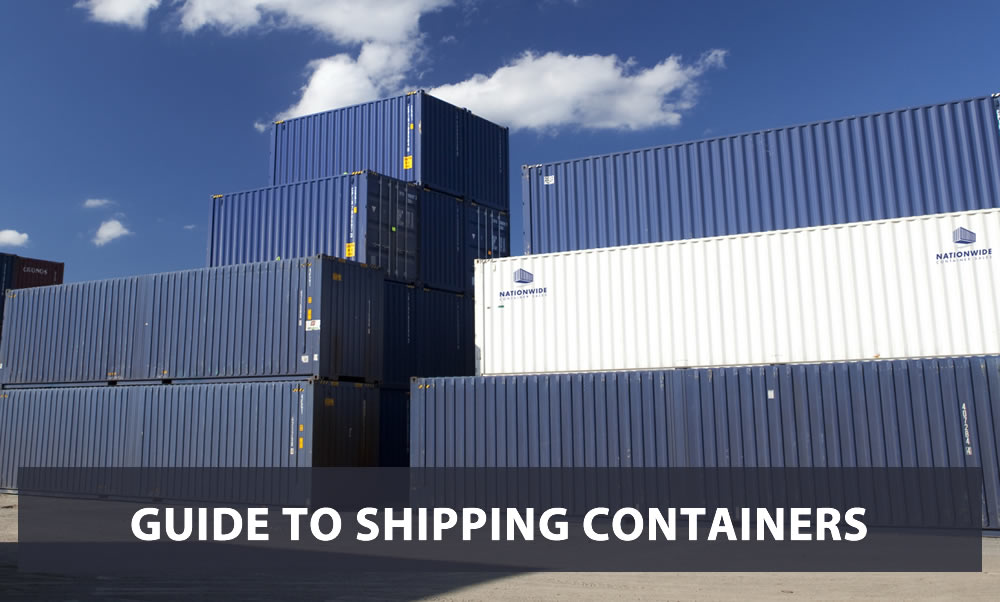 A shipping container is a boxed shaped structure made from steel. It is also known as an intermodal container, which allows the containers to be used across various modes of transportation (road, rail and sea) without loading and reloading the freight. They are extremely durable and built to withstand the extreme forces of nature. In this article we will explore how shipping containers are made, common uses and tips for hiring or buying a container.
History of Shipping Containers
Shipping containers have an interesting history. It was an American trucker named Malcolm McLean who first invented container shipping.
As a trucker, McLean owned the fifth largest fleet of trucks in the south and it was the fifth largest in the United States. Throughout his years, he realized that a lot of precious time was wasted in loading and unloading freight. Through his frustration he designed and constructed the first container made from steel. His inventation streamlined transport as we know it and resulted in reducing the costs of shipping by almost 90%.
Types of shipping containers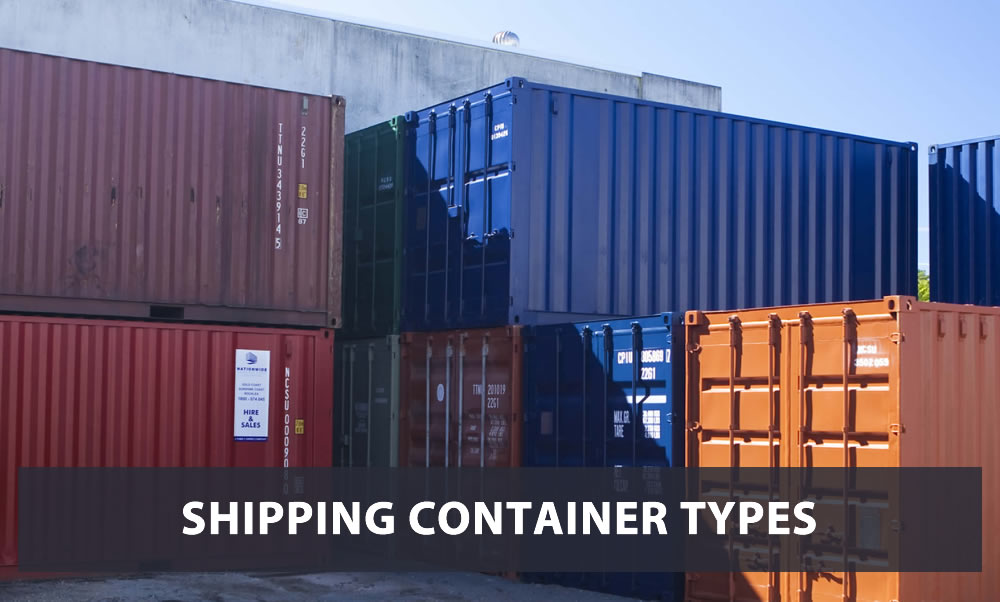 The dry storage container is the most commonly used shipping container that is used in the transportation of dry materials.
The flat rack containers have sides that can be folded to make a flat rack.
The open top containers have a top that can be completely removed so that goods of different heights can be safely stored.
 The tunnel containers have doors on both the ends of the container to facilitate quick loading and unloading of goods.
The open side storage container have a door that can be completely opened to create a wider space for loading the goods.
The double door containers are made up of steel and iron and have double doors that create a wider space for the movement of goods in and out of the container.
The refrigerated ISO containers are temperature regulated and maintain low temperatures that makes them ideal for transporting perishable goods.
The insulated or thermal containers are like the refrigerated ISO containers. However, unlike the previous one, they maintain high temperatures and are constructed with the right materials that won't get damaged due to continuous exposure to heat.
Tanks are used by a majority of the shipping industry players and more ideal for transporting liquids.
A cargo storage roll container is suitable for transporting stacks of materials. Available in different colours, they add some life and vibrancy.
The half heights containers are about half of the full sized containers when it comes to height. They are popularly used for storing coal and stones.
The car carriers are used for transporting cars over long distances without causing them any harm or damage.
 The intermediate bulk shift containers are used for transporting goods to an intermediate destination from where they can be packed and transported again.
Drums are cylindrical shipping containers that are ideal for transporting liquids. They might be smaller in size but can take up more space due to their design.
The special purpose containers are used for specialized purposes like transporting weapons and due to the nature of the goods being transported, security is the top-most feature of these shipping containers.
Swap bodies are more frequently used in Europe and have a powerful floor and a convertible ceiling, making them ideal for shipping a variety of products.
Container Construction Characteristics
 > A steel enclosure:
Considering the distances that a shipping container can cover, the outer walls are exposed to high stress levels. The strength of the body is important in determining the durability. The enclosure is manufactured using high corten steel. Corrugation is also used to further strengthen the structure..
> Weather Resistant:
Shipping containers are manufactured to withstand the corrosive elements of the weather. Walls are welded and properly sealed to provide superior weatehr proofing. Rubber seals are used to create water resistance in the floors and side panels. Once construction is completed tests are carried out to ensure goods remain protected during transport.
> Flooring and paint:
Floors are made of timber panels that have a strong friction surface which is painted with a protective primer.
How are shipping containers made?
The framnework is made from steel and aluminum.
Starts with a giant roll of steel. This is unrolled and cut into separate sheets.
Sandblasting removes dirt, rust and other contaminatns. This is known as surface preparation.
To enhance strength and durability, the sheets are corrugated.
 The floor braces and roof are then attached to the walls.
The top of the walls are welded with square tubing.
Floor panels are inserted to create the floor frame.
 The doors and corners are then installed onto the floor.
Wall panels are installed.
Walls and corners ar welded together.
This is followed by welding the roof.
The container is now ready to be primed and painted.
The wooden floorboards are prepared for installation.
Door hardware and rubber seals are instllaed for water resistance.
Final testing is then carried out to identify and defects.
Container is ready for distribution.
Innovative uses
> Uber cool restaurants: The cost-effective start-up costs and low rent are just a few reasons why these restauarants are becoming popular.
> Homes: Some of the advantages of building a container home includes price, eco-friendliness and the speed in which they can be built.
> Budget hotels: Cargo containers are also used as budget accommodation options for the
> Offices: Lack of space and expensive rentals means container offices are becoming very popular.
> Hospitals and ambulances: Modern engineering has made it possible for shipping containers to be used as makeshift hospitals or medical stations.
> Bathrooms: In many countries, shipping containers are also used as moveable toilets and festivals and other events.
> Shops: The huge size and strength of such containers make it ideal for retail shops.
> Cafes and Cofee Shops: Creative design allows them to be used as coffee shops and hip cafes.
> Disaster Relief: They can be shipped top remote locations and used as disaster shelters.
> Gyms: Once air conditionning has been added they are perfect for fitness centres and gyms.
Things to consider when buying or hiring
1. Purpose: The purpose for which you will be using it. This will dtermine qhether a 20 ft or 40 ft would suit your requirements better.
2. Budget: Your budget will be a factor in deciding whether to buy used or new.
3. Condition: Look for rust and other signs or damage to the body. Look for 'factory paint' label on the container. The presence of this label means that the container was just painted at the time that it was manufactured. If it is refurbished, then the paint will peel off as it is painted on top of the rust. Also keep an eye out for dents and other exterior damage. Doors and hinges should also function smoothly. For hire and sales enquiries contact Nationwide Container Sales and speak with our team to discuss your options.
Conclusion
Shipping containers are strong, provide excellent durability and are built to withstand harsh weather conditions. Because oif this they will continue to bcome a popular choice for portable storage, homes, offices, restaurants, shops and more.
Nationwide Container Sales operates from offices in South East Queenland. Popular service areas include Brisbane CBD, Brisbane Northside and Southside, Ipswich and Toowoomba.
If you have any questions please feel free to comment below.